Find Local Basement Waterproofers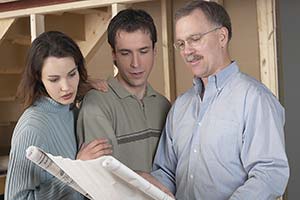 Find your local basement contractor
Welcome! On our site, you will be able to find out information about anything you have ever wanted to know about waterproofing your basement. Here, you can find out why you have leaks when it rains, why there is mold growing on your walls or floors, or even why it is so important to be sure that all moisture problems are taken care of quickly before they lead to even more damage. We will detail different methods and products used to take care of seepage problems, and if after you have read through everything you feel as if it is time for a professional to step in and take care of the work, we will help you to find a waterproofing contractor in your area.
Our waterproofing contractors are certified, insured, and have many years of experience taking care of leaks and humidity problems in homes just like yours. They will be able to provide you with a free consultation and estimate so that you can get a better idea as to how much the work is going to cost, and what exactly will be done to fix your wet basement problems for good. We will be able to provide you with a profile of each member we work with. We have local waterproofers all over the United States.
Be sure that you take a few minutes to read through our information regarding some more common basement problems and some easy ways they can be fixed. You can try these methods on your own, but if the problem persists, it will be a good idea to fill out our online contact form to find a contractor in your area to help you take care of your leaks and various moisture-related problems under your home.
Basement Maintenance is your #1 one stop for all things basement-related. Find out why this area of your home has problems with moisture, mold, or humidity, and learn how you can take care of the problem(s) on your own. Learn about efflorescence, wall or floor cracks, pipe penetration, sump pumps, and more. If the leaks persist, fill out our online contact form and a waterproofing contractor from your area will be in touch with you shortly to schedule an appointment for a free consultation and estimate.